101 Windows 11: aiming for better security and hybrid work model – features reviewPromisec Team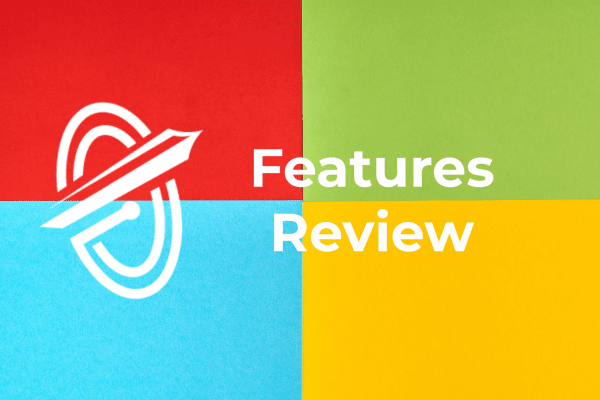 6 years after the previous major version of Windows 10, referred to as "The last version of Windows", Windows 11 was launched on October 5th as a free upgrade for systems running Windows 10.
Windows 11 takes on the security challenges of the hybrid work model, as well as greatly improving user experience. Being a "young" operating system, Windows 11 borrows many of its features from Windows 10, but takes them from an optional level to a default. Together with some of the newly added features, this creates a smoother and modern user experience.
Windows 11 Features- new interface is included
Here are some of the basic changes and features included in Windows 11:
Perhaps the most immediate noticeable change is the centered start menu and taskbar over their legacy bottom left position. This change, along with some of the corners being rounded, pastel shading and other subtle color and menu differences create a smoother "futuristic" feel to Windows 11.
Multitasking is a key characteristic of modern working environments, Therefore it comes as no surprise that Windows 11 highlights work over many Windows and even Desktops, revamping windows snapping with snap groups and snap layouts, which enable you to arrange multiple windows in many configurations (depending on your screen size and resolution), making switching between windows groups much easier, and allowing for easier monitor to laptop and vice-versa transitions.
Another feature serving that purpose is the virtual desktop support – which allows you to work with multiple desktops, and easily snap back and forth between them from its new location at the taskbar.
Previously accessible only for Samsung Galaxy phones or through the Your Phone app, Android applications will be fully integrated in Windows 11, accessible in the new redesigned Microsoft Store via Amazon appstore. This feature however is not yet available, and will be coming to Windows 11 in future versions.
Previously spotted in Windows Vista, widgets make a comeback in Windows 11. Accessible directly from the taskbar, personalized and configurable and presented in a user-friendly widget panel, it seems Window 11 widgets are here to stay.
Microsoft Teams integration
Acknowledging the giant leap online meeting application, Microsoft Teams has got a serious redesign and will now be integrated directly into the Windows 11 Taskbar, aimed at fluent use.
DirectStorage, improving on I/O storage operations and Auto HDR improving on display in XBox will be adopted in Windows 11, further integrating Xbox consoles with PCs.
Another big leap in Windows 11 is security.
The way Windows 10 and previous distributions view security is no longer enough in 2021, with many zero-day unpatched, or yet worse – unpatchable – vulnerabilities existing in older hardware (processors emphasized).
To handle this, Microsoft's new approach is "Chip-to-cloud" protection.
To create this kind of coverage, Windows 11 exports much of the security process to the hardware, ramping up the hardware requirements to install the OS.
Windows 11 Security enhancements in a nutshell
Security changes in Windows 11 include:
TPM (Trusted Platform Module) is a technology that supports cryptography by having cryptographic keys, key generators and functions built into the processor.
This allows for much more secure communication to begin with, as well as supporting and enabling Secure Boot, which ensures the integrity of boot code and operating system components.
When it comes to security solutions, virtualization can come in handy by providing a sandbox environment to work in, either in a user-accessible manner – virtual machines and internet browsers or internally – memory isolation.
Windows 11 uses both VBS (Virtualization-based Security) and HVCI, which together provide an isolated (i.e. secure from the OS) memory slab, protecting apps from loading unsigned code and from code running out of order.
Passwords are one of the most important and vulnerable aspects of securing a network, service or device. Derived from the above hardware requirements, Windows 11 fully supports Windows Hello (Passwordless authentication), potentially eliminating the need for passwords in the future.
Implementing Windows 11 – things to keep in mind
Here are some factors that can impact the decision whether to upgrade to Windows 11:
As mentioned before, certain hardware is required to support Windows Hello (Passwordless FIDO standard in general), virtualization through VBS and HVCI, Secure boot and a CPU with embedded TPM, along with general requirements such as 4GB RAM, 64GB of storage, and a graphic card compatible with DirectX 12 or later with WDDM 2.0 driver.
This is the first obstacle. While most systems manufactured after 2015 should include the mentioned hardware, upgrading whole networks will continue to be a problem.
Software Compatibility
As with every new OS, some softwares will take time to be compatible with Windows 11, meaning you might not be able to use some of them. This usually resolves itself within the first few months, but is a factor to take into consideration when planning when to upgrade.
Bugs and Updates
While Windows Insider (Microsoft's beta-tester/early access version) has tens of millions of users, they are but a grain in the sand next to the monstrous mass of billions of users who in the following months will most likely uncover hundreds of bugs to fix.
Microsoft Account
Windows 11 Home edition requires you to login to a Microsoft Account to complete device setup. Local-only account will not be enough.
In summary : Windows 11 with its new security standard and inviting user experience truly feels like a step in the right direction to become a secure, modern and common operating system, just like Windows 7 and 10 before. However, from an enterprise point of view the demanding hardware requirements and fairly early release are factors worth considering in the delay of Windows 11 adoption, especially considering that for those who are unwilling or unable to upgrade just yet – many of the features presented in Windows 11 can be enabled in Windows 10 with some effort.
Sign up for the newsletter
If you want relevant updates occasionally, sign up for the private newsletter. Your email is never shared.